After the success of their first film, Acuvue needed to expand their universe and create a coherent yet unique feel for each of their products.
So we embarked on an ambitious project with them, a double launch, two films with original identities that mirror each other.
At the frontier between underwater an emerging land, an enchanting world unfolds portraying the imaginative and dreamy personality of the lenses. As we dive in, we discover glittering crystals immersed in serene lakes, and mesmerizing succulent plants, bringing out the whimsical atmosphere of this film. The creative work around details and colors depicts the depth and richness of color we can found in the lenses, allowing us to envision the captivating effect it would create on our gaze.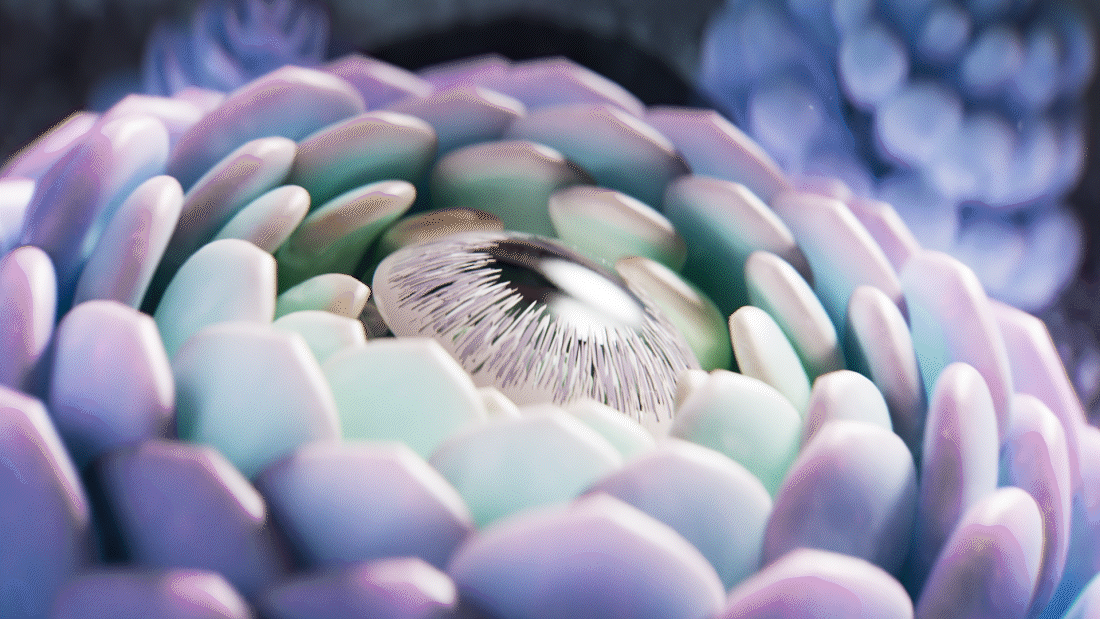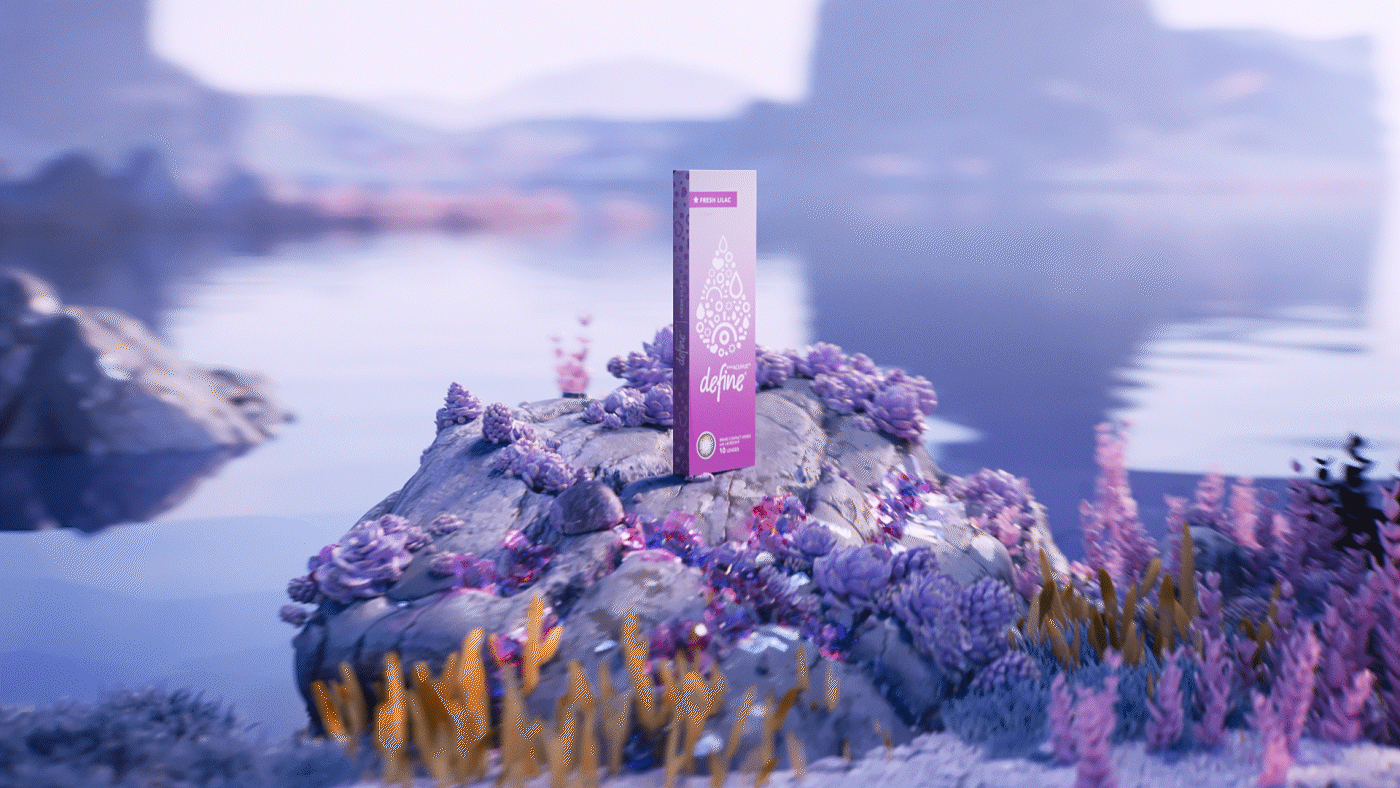 Taking us through a grand desert landscape with majestic sand dunes, this serene yet imposing universe portrays the strong and confident personality of the lenses. At the contact of the lens, the world of Latte unveils delicate plants, glitter-specked wood and gleaming crystals, bringing out the powerful atmosphere of this film. The creative effects slowly unleashing the beauty of this world through the lens mirror the effect the wearer has on his own world, ready to conquer adversity and radiating with confidence.
It was an intense creative process, where we created the hero assets ourselves using 3D scanning and sculpting.

Using original objects and remixing them throughout the film allowed us to have an unconventional and consistent look from start to finish.

Direction
Visual development
Scan
Set design 
Lighting
Compositing
Editing
Client : Acuvue
Agency : Zorba Group (Singapore)
Head of Creative Strategy (Zorba) : Thomas Bertossi
Creative Director (Zorba): Anne Zonza
Creative Strategist (Zorba): Kenneth Lee
Lifescience Strategist (Zorba): Jean-Pierre Descours
Account Director (Zorba): Qianhui Guay
Project Manager (Zorba): Genevieve Chia
Creative Producer : Felipe Bernard
Music : Zelig Sound